Direct Selling Capital Advisors serves as a key advisor and service provider with the goal of assisting client companies in achieving their strategic financial and business development objectives, leading to sustainable growth and increased profitability.
Data & Analytics Subscription Services
Direct Selling Capital Advisors provides proprietary and unique data and analysis focused on the direct selling industry, on a subscription basis. The service provides subscribers with a number of different data points, and associated analysis, on a regular an ad-hoc basis.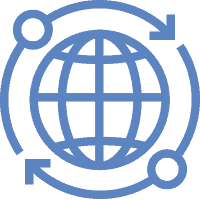 Direct Selling Capital Advisors provides both buy and sell-side M&A services to both client companies and various investment firms and groups.

Direct Selling Capital Advisors maintains a strong focus on assisting client companies in accessing growth capital, through both equity and debt financing, through a variety of both traditional and, when necessary, creative structures.

Due to the extensive nature of its involvement and relationships within its focus industry verticals, Direct Selling Capital Advisors frequently finds itself in position to assist client companies with the growth of their businesses in a manner(s) outside of the scope of traditional investment banking services.